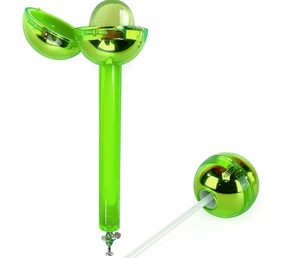 A cheers to everyone! Hydrate while we party!! Either your having the champagne, the rose or that festive margarita and don't forget to put that glam on!! Lip balm / lip gloss party!! flip open the to to smooth on our clear green moisturizing lip balm the unscrew the top to finish that pout with our sweet and clear scented lip gloss.
Step 1. Moisturize those lips.

Step 2. Gloss like a boss.
Step 3) Get ready to Cheers.
Paraben Free 
Phthalate Free 
Vegan & Cruelty Free
Gluten Free